[spacer height="20px"]
Fabrica's corporate commitment to "Quality without Compromise" encompasses every aspect of our business, not the least of which is our responsibility to the environment. Since our founding in 1974, Fabrica has consistently performed in ways designed to take the best possible care of the delicate natural beauty of our California home. From our fibers to our manufacturing floor, Fabrica has implemented a system of best practices for waste and energy management, water conservation and pollution prevention.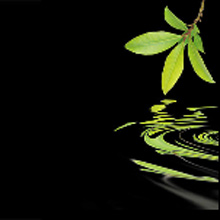 Fabrica Recycles
Fabrica has instituted an extensive recycling program throughout our facility, diverting tens of thousands of pounds of waste from landfills every year.
Scrap metal
Plastic sheeting
Backed and unbacked carpet waste is bundled for reprocessing into a variety of useful products.
End-of-lot and waste yarns.
Obsolete computer equipment is sent to a recycling facilty for closed loop recycling. Mechanical seperation and not incineration ensures minimal environmental impact by converting electronic waste into useable raw materials.
Cardboard
Paper
Fiber waste from shearing process.
Manufacturing chemicals are delivered in reuseable containers that are returned to the supplier and reused.
 Water Conservation
Fabrica partners with the Orange County Water District's Green Acres Project, a water recycling effort that provides reclaimed or "gray water" for widespread regional landscape irrigation projects, such as schools, parks, golf courses, as well as some industrial uses. Every gallon of reclaimed water Fablon uses saves a gallon of fresh water for drinking or other purposes. Fabrica makes use of reclaimed water in the carpet manufacturing process, and wastewater is used to cool large pieces of equipment. Continued process improvement and conservation efforts have significantly reduced Fabrica's annual water consumption.
ENERGY Conservation and Alternative Fuel Sources
Using a combination of conservation techniques and alternative energy sources, Fabrica has successfully lowered energy use levels, while at the same time increasing production capacities.
Manufacturing equipment has undergone large-scale conversion to cleaner, low NOx (Nitrrogen Oxides) technology.
Existing dyeing unit was retrofitted to function with less than half the former energy consumption.
All equipment has been fitted with Variable Frequency Drives to conserve energy.
The 200,000 sq. ft. roof at Fabrica's Susan Street facility has been replaced with a Title 24 Cool Roof. By using highly reflective materials, cool roofs stay 50-60º F cooler, thereby lowering energy and maintenance costs, improving occupant comfort levels, and increasing the roof's life cycle.
All propane-powered forklifts have been converted to electric.
T-8 bulbs used in our facility save over an estimated 1/2 million kilowatt hours per year.
Waste water heat is recovered and re-used in a heat exchange system, reducing energy throughout our dyeing process.
In Case of Emergency
Since 1993, Fabrica has participated in Southern California Edison's Interruptible program, which means Fablon agrees to stop production and reduce to under 100KW during any time there is an electrical power shortage.